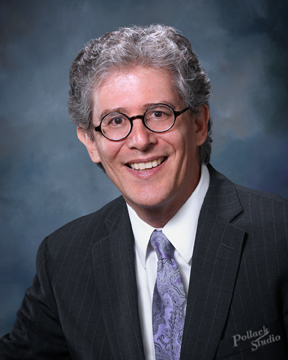 Dear TBS Friends and Family,
This weekend we can all have a quiet Shabbat at home, because starting next week we will have two weeks of amazing celebrations! As many of you know we have welcomed in a wonderful new group of students in our Judaism 101 classes the past few years. Two of these passionate. dedicated students, Julie Lakes and Amaryllis Beck, are finishing their conversion process in the next week or so. Please make it a point to attend each of their special gatherings to warmly welcome them into our community.
All TBS Members are welcome!
Volunteer Awards & Barbeque Lunch
Sunday, May 21, TBS Social Hall
11:00 am – 12:30 pm
11:00 – 11:30 am Awards & Recognition
Join with our religious school families at 11:00 am as we recognize the many TBS members who have volunteered their time and effort on behalf of the temple this past year. Retiring board members, Brotherhood & Sisterhood member volunteers, teachers, service participants and others will receive certificates and our thanks for their service to our community.
11:40 – 12:30 pm Barbeque Lunch
Brotherhood will be at the ready to grill your favorite all beef hot dogs and veggie dogs, assorted side salads, chips, and dessert as we celebrate together. All TBS members are welcome. Questions? Contact Laurie Frankino lfrankino@gmail.com or Rabbi Rachel Brown education@tbshudson.org.
SHAVUOT IS COMING! – Next Thursday and Friday evenings!
We have two special Shavuot events coming next week.
First, on Thursday evening, 5/25, the first night of Shavuot, TBS is co-sponsoring the night of learning, called a Tikkun at B'nai Jeshurun. I will be teaching about "Revelation in Exodus." Registration is required!
Then, on Friday, 5/26, 7:30 pm, TBS will celebrate Shavuot, and formally welcome Julie Lakes into our community. Gwyneth Katz will co-lead the Evening Service. We will read excerpts from the Book of Ruth and we will have a brief Yizkor memorial ceremony.
Amazing dairy treats will be served both nights!
SAVE THE DATE, PART 1 – Fri 6/2 is Pride Shabbat!
Join us for TBS Hudson's second annual Pride Shabbat! Our LGBTQ friends will offer up special readings, songs and prayers. We will also formally welcome Amaryllis Beck into the Jewish community.
SAVE THE DATE, PART 2 – Sat. 6/3, 10:00 am, Gwyneth Katz Bat Mitzvah! Gwyneth Katz will be called to the Torah for her Bat Mitzvah. Join us for this wonderful celebration. I am extending a special invitation to our Prayer Lab participants to join us as we will experience a full Saturday morning service together.
URJ Teen Israel Organizing Fellowship
The URJ Teen Israel Organizing Fellowship is an immersive fellowship for high school students (ages 14-18) to deepen their learning about the society and culture of Israel and learn how to organize within their communities. By participating in the program, URJ Teen Israel Organizing Fellows can receive a $15,000 scholarship to help offset the cost of tuition at Heller High! Click here to learn more.
TBSBrotherhood meetings/events
Thur. 5/25, 6:45 – 9:00 pm – Brotherhood Golf Night at BigShots Golf
Sun. 6/4, 9:00 am – Brotherhood meeting at TBS.
We meet throughout the year in the spirit of friendship and good humor. We sponsor social events, fundraisers and building beautification projects to support and enhance the TBS community. Contact: Eric Draper at ej_draper@yahoo.com.
TBSSisterhood meetings/events
June Sisterhood dinner out – 7:00 pm on June 22 at Blue Canyon Kitchen & Tavern, Twinsburg
Please RSVP to the Sisters organizing the dinner: Julie Lakes at redtailsky@mac.com and Wendy Hess at wendykhess@hotmail.com by June 21st!
We requested the screened balcony, and hope to be seated there.
UPCOMING TBS GATHERINGS
Sun. 5/21, Volunteer Recognition Ceremony and barbeque lunch – 11:00 am
Thu. 5/25, Leil Tikkun Shavuot – 7:00 pm – 5:00 am: – B'nai Jeshurun, Pepper Pike – TBS is a co-sponsor of the night of learning
Fri. 5/26, Shavuot Shabbat – 7:30 pm – 9:00 pm: – Gwyneth Katz co-leads, in-person and on zoom
Fri. 6/2, Pride Shabbat – 7:30 pm – 9:00 pm: – in-person and on zoom
Sat. 6/3, Gwyneth Katz Bat Mitzvah – 10:00 am: – in-person only
Thu, 6/22, June Sisterhood dinner out – 7:00 pm: Blue Canyon Kitchen & Tavern, Twinsburg