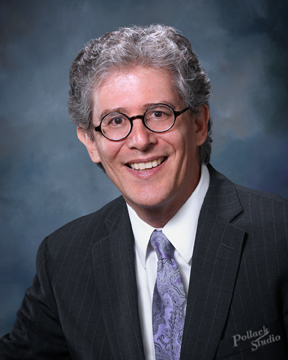 Dear TBS Friends and Family,
What is Shavuot?
The holiday of Shavuot begins tonight. Thursday 5/25. It continues through Friday and Saturday.
In the Torah this holiday was a spring harvest festival. The Book of Ruth discusses the barley harvest in spring, which is why we read Ruth on Shavuot.
The agrarian roots of this holiday also inform the celebration of dairy foods for the holiday. Our cows and sheep would be filled with spring nourishment and milk and need to be milked.
After the destruction of the Second Temple, the rabbis re-invent Shavuot as a holiday where we receive the gift of Torah. The rabbis described Passover as the start of the journey, leaving slavery in Egypt behind. We, the children of Israel, then are supposed to count 49 days to our next festival, which is the celebration of God giving the Torah to Israel at Mount Sinai.
So Shavuot is the bookend to Passover. A time for reflecting on our journey out of the narrow constricted parts of our lives to arriving as free people at the  base of Sinai, ready to receive our insights, revelations, and obligations for the coming year.
Many traditional Jews celebrate the holiday with an all-night learning party as they prepare for revelation at dawn.
American Jews also have framed Shavuot as a celebration of our children's year of learning, and Reform Jews have celebrated teen learning with Confirmation ceremonies at Shavuot.
May we each be blessed this Shavuot with new insights and new learning that inspire our lives, and may we eat plenty of ice cream!
SHAVUOT IS HERE!
We have two special Shavuot events this week.
First, on Thursday evening, 5/25, the first night of Shavuot, TBS is co-sponsoring the night of learning, called a Tikkun at B'nai Jeshurun. I will be teaching about "Revelation in Exodus." Registration is required!
Then, on Friday, 5/26, 7:30 pm, TBS will celebrate Shavuot, and formally welcome Julie Lakes into our community. Gwyneth Katz will co-lead the Evening Service. We will read excerpts from the Book of Ruth and we will have a brief Yizkor memorial ceremony.
Amazing dairy treats will be served both nights!
SAVE THE DATE, PART 1 – Fri 6/2 is Pride Shabbat!
Join us for TBS Hudson's second annual Pride Shabbat! Our LGBTQ friends will offer up special readings, songs and prayers. We will also formally welcome Amaryllis Beck into the Jewish community.
SAVE THE DATE, PART 2 – Sat. 6/3, 10:00 am, Gwyneth Katz Bat Mitzvah!
Gwyneth Katz will be called to the Torah for her Bat Mitzvah. Join us for this wonderful celebration. I am extending a special invitation to our Prayer Lab participants to join us as we will experience a full Saturday morning service together.
URJ Teen Israel Organizing Fellowship
The URJ Teen Israel Organizing Fellowship is an immersive fellowship for high school students (ages 14-18) to deepen their learning about the society and culture of Israel and learn how to organize within their communities. By participating in the program, URJ Teen Israel Organizing Fellows can receive a $15,000 scholarship to help offset the cost of tuition at Heller High! Click here to learn more.
TBSBrotherhood meetings/events
Sun. 6/4, 9:00 am – Brotherhood meeting at TBS
We meet throughout the year in the spirit of friendship and good humor. We sponsor social events, fundraisers and building beautification projects to support and enhance the TBS community.
Contact: Eric Draper at ej_draper@yahoo.com
TBSSisterhood meetings/events
June Sisterhood dinner out – 7:00 pm on June 22 at Blue Canyon Kitchen & Tavern, Twinsburg
• Please RSVP to the Sisters organizing the dinner: Julie Lakes at redtailsky@mac.com and Wendy Hess at wendykhess@hotmail.com by June 21st!
• We requested the screened balcony, and hope to be seated there.
UPCOMING TBS GATHERINGS
Thu. 5/25, Leil Tikkun Shavuot – 7:00 pm – 5:00 am: – B'nai Jeshurun, Pepper Pike – TBS is a co-sponsor of the night of learning
Fri. 5/26, Shavuot Shabbat – 7:30 pm – 9:00 pm: – Gwyneth Katz co-leads, in-person and on zoom
Fri. 6/2, Pride Shabbat – 7:30 pm – 9:00 pm: – in-person and on zoom
Sat. 6/3, Gwyneth Katz Bat Mitzvah – 10:00 am – 11:45 am: – in-person only
Thu. 6/22, June Sisterhood dinner out – 7:00 pm: Blue Canyon Kitchen & Tavern, Twinsburg