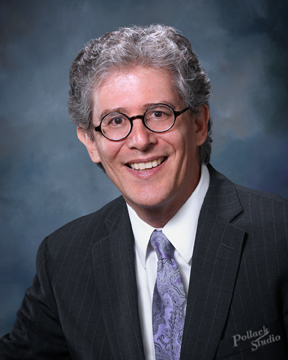 Dear TBS Friends and Family,
Friday 6/2 is Pride Shabbat!
Join us for TBS Hudson's second annual Pride Shabbat! Our LGBTQ friends will offer up special readings, songs and prayers. We will also formally welcome Amaryllis Beck into the Jewish community. Gwyneth Katz will lead Ma'ariv in preparation for her Bat Mitzvah.
Saturday 6/3 is Gwyneth Katz Bat Mitzvah!
The following morning, Saturday 6/3, at 10:00 am, Gwyneth Katz will be called to the Torah for her Bat Mitzvah. Join us for this wonderful celebration. I am extending a special invitation to our Prayer Lab participants to join us as we will experience a full Saturday morning service together.
Saturday: Final Prayer Lab!
Calling All Prayer Lab folks. Our final Prayer Lab for this year will meet Saturday 6/3, for 15 minutes before the Bat Mitzvah and fifteen minutes after the Bat Mitzvah. We will discuss the series of classes and discuss the service. Prayer Lab will resume in the fall with a new series of discussions.
Record-Courier Column
Here's my column from this weekend's newspaper:
Rabbis tend to have insanely busy weeks. This past week, my work was dedicated to celebrating our LGBTQ family and friends. It has been a rough time for the LGBTQ community. They have been under a relentless series of attacks. A number of folks have shared their rising anxiety levels with me this spring.
My work as an ally is to lift up their voices, and to celebrate their contributions. As a spiritual leader, it's to see every person as created in the image of the divine and to love the neighbor as ourselves.
Last Monday was the Memorial Day Parade in Hudson, and I marched with the newish group, "Pride in Hudson" for the second year in a row. What struck me again this year, is that our group, with our pride banner, our pride flags and signs, is wonderfully and warmly received. Tears rolled down my cheeks as countless groups of bystanders gave us standing ovation after standing ovation. The sign I carried at the parade stated simply: "Love thy neighbor." The ovations represented this love.
I was speaking to one of my conversion candidates recently. They are trans and they grew up in Hudson several years ago. They were impressed with this show of public support, because when they were young, they didn't receive any type of public support. They were thrilled that young people today are facing a new reality.
On Wednesday, I met this same person at the Jewish community's mikvah, or immersion pool, where they completed their conversion process. (As I mentioned in my column last year, before the pandemic, I had one or two conversion students a year. In the first year of the pandemic, I had 5 students preparing to convert to Judaism. In the second year, that grew to a dozen students. The majority of these students identify as LGBTQ. Some are university students, some are adults. They know Reform and Reconstructionist Judaism will welcome them with open arms, without questioning their identities or their decisions. This trend of conversion candidates continued for a third year as my group of students continues to grow.)
On Friday evening, Temple Beth Shalom hosted its Second Annual Pride Shabbat, where members of the community read poetry, shared stories and offered their reflections about the intersection of Jewish life and LGBTQ life today.
In both this week and last's Torah readings, it mentions how Moses lifts up the head of every Israelite as they are each counted. Today, we lift up the heads of each new member as they now count to be numbered among us. We are stronger because of their presence. We are more diverse because of their presence. We journey together, building community as we go.
The text towards the conclusion of this week's Torah portion is the "Priestly Blessing." I offer it to each of us now:
May the Eternal bless and protect you.
May the Eternal's countenance shine upon you and bestow kindness upon you.
May the Eternal's countenance be lifted toward you and grant you peace.
URJ Teen Israel Organizing Fellowship
The URJ Teen Israel Organizing Fellowship is an immersive fellowship for high school students (ages 14-18) to deepen their learning about the society and culture of Israel and learn how to organize within their communities. By participating in the program, URJ Teen Israel Organizing Fellows can receive a $15,000 scholarship to help offset the cost of tuition at Heller High! Click here to learn more.
TBSBrotherhood meetings/events
• Sun. 6/4, 9:00 am – Brotherhood meeting at TBS.
We meet throughout the year in the spirit of friendship and good humor. We sponsor social events, fundraisers and building beautification projects to support and enhance the TBS community.
Contact: Eric Draper at ej_draper@yahoo.com
TBSSisterhood meetings/events
June Sisterhood dinner out – 7:00 pm on June 22 at Blue Canyon Kitchen & Tavern, Twinsburg
• Please RSVP to the Sisters organizing the dinner: Julie Lakes at redtailsky@mac.com and Wendy Hess at wendykhess@hotmail.com by June 21st!
• We requested the screened balcony, and hope to be seated there.
UPCOMING TBS GATHERINGS
Fri. 6/2, Pride Shabbat – 7:30 pm – 9:00 pm: – in-person and on zoom
Sat. 6/3, Gwyneth Katz Bat Mitzvah – 10:00 am – 11:45 am: – in-person only
Thu, 6/22, June Sisterhood dinner out – 7:00 pm: Blue Canyon Kitchen & Tavern, Twinsburg