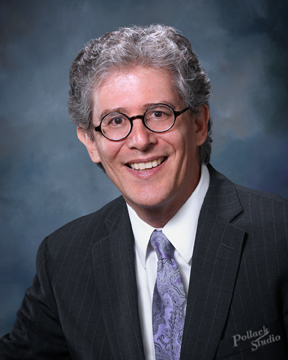 Dear TBS Family and Friends,
Last Saturday we had a meaningful study session and memorial service for the 50th anniversary of the May 4 shootings at Kent State University. A journalist, Jane Kaufman, covered the gathering for the Cleveland Jewish News, and her article can be found here:
https://www.clevelandjewishnews.com/news/local_news/kent-state-shooting-recalled-during-temple-beth-shalom-service/article_4bd80b58-8e03-11ea-8d21-9790ec2c2c2a.html
SHABBAT FAMILY ZOOM SERVICE – Fri. 5/8, 6 pm
Please join Rabbi Rachel Brown, Cantorial Soloist Robin Selinger and Rabbi Michael Ross for a brief Family Shabbat service this Friday, 5/8, at 6 pm! Join us as we honor Israel's 72nd birthday! This service is for families, kids and adults. The texts will be on our zoom screen; no siddur flip-book will be needed this week.
Please join as we welcome Shabbat and let go of another difficult week.
Join Zoom Meeting
https://us02web.zoom.us/j/86564551718?pwd=cVkxRFFFR3VKbVVDZ0swcFFSb1JQQT09
Meeting ID: 865 6455 1718
Password: 996029
SPIRITUAL WISDOM in QUARANTINE
I have written a few times here about the importance of self-care during these challenging, stressful times.
My son, Gabriel and I have been going on daily bike rides for the past three weeks. We take an hour or two at the end of the afternoon to get outside and feel our bodies moving.
No matter how stressful my day is, or how busy I might get with various projects, I take some time to be with my son and our bikes.
During our rides, we can regain a sense of movement, and a sense of freedom. We can control where we want to go, as long as we avoid the other riders and walkers. We are learning about riding in snow flurries, and showers. We are learning about riding in the wind, or the mud, or the sunshine.
During our rides, we are no longer worried about the worries or concerns of the day. We simply witness the natural world as our bodies unfold on our bikes. After the ride, we are tired, and happy. We are sweaty and filled with the hope of new experiences.
May we all discover ways to get outside, exercise our bodies, and get some perspective on the challenging environment that is quarantine.
I look forward to connecting with many of you Friday night!
UPCOMING TBS ZOOM GATHERINGS
Fri. 5/8, 6 pm: Family Shabbat Service – Celebrating Israel's 72nd birthday!
Sat. 5/16, 9:30 am -11:00: Torah Study with Rabbi Michael
Sun. 5/17, final day of TBS religious school
Fri. 5/22, 6 pm: Shabbat Service
Thu. 5/28, 6 pm: Virtual Shavuot Tikkun  – A Night of Learning (R. Michael and other NEO Rabbis and teachers!)
Fri. 5/29, 6 pm: TBS Shabbat Shavuot Service – please note confirmation has been postponed to a later date.