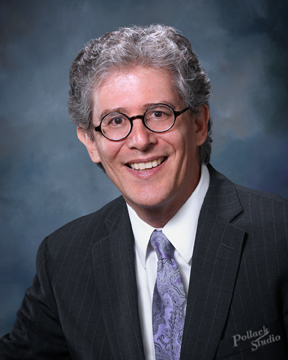 Dear TBS Family and Friends,
Tonight, Thursday, 5/28, marks the joyous festival of Shavuot. The special Shavuot videos have been released by B'nai Jeshurun and you can get details below. Like Shabbat, Shavuot is a chance to a break from the burden of the news of the day, and the stresses of our lives and enjoy dairy feasts! TBS will host a special Shabbat Shavuot Service on Zoom Friday to honor our students and teachers at 6 pm.
Please note beginning in June, our services and gatherings will be starting later. On Fri, 6/12, we will have our annual meeting by Zoom at 7 pm, with our special Confirmation Service beginning at 7:45 pm. The following weeks we will move back to a 7 pm time for Shabbat Meditation and a 7:30 time for Shabbat Services.
PREPARING FOR SHAVUOT
Each year at Shavuot, we begin to consider the terms of the covenant that are outlined in the 10 Commandments. We try and understand our role in keeping this relationship going between God and the Jewish people. And this year, in quarantine we have the time to dive into this question deeply.
Questions to consider as we prepare to celebrate next week:
How can I be my best self?
What are my responsibilities to my self, my family and my community?
Even in quarantine, how can I help those in need, who are suffering due to their vulnerabilities during this seclusion?
How can I share my abundance with those who are dealing with great loss?
Please join us as TBS co-sponsors this year's night of learning, or Leil Tikkun Shavuot. My video about the Haftarah Reading for Shavuot is located at: https://www.youtube.com/watch?v=whkxcSF9P8w&feature=youtu.be
The other Shavuot teaching can be found at: https://www.bnaijeshurun.org/tikkun_at_home
ZOOM SHABBAT SHAVUOT SERVICE – Fri. 5/29, 6 p.m.
1. To access our prayer book for Friday's service, please click here:
https://www.ccarnet.org/publications/resources-repaginated/
2. To join Zoom Meeting:
https://us02web.zoom.us/j/84600110482?pwd=WWQ3VGZISGNua3dqVFlySFhmVTZoQT09
Meeting ID: 846 0011 0482, Password: 150021
CORRECTION ABOUT HIGH HOLY DAY PRAYER BOOK SALE
I mistakenly listed the new High Holiday Prayerbook, Mishkan HaNefesh, as available for a special discount this week of 25%. On the web page, there is a banner listing the sale, but the sale only applies to the CCAR Shavuot titles. I apologize for the confusion. TBS members are able to purchase the book at a 20% discount by telling them that you are a member of the Reform movement. TBS did make the purchase of a small number of books for the synagogue at this discounted price earlier this week.
I apologize for the confusion. Please think about making this wonderful purchase. It will serve your needs for many years to come.
UPCOMING TBS ZOOM GATHERINGS
Thu. 5/28: Virtual Shavuot Tikkun – A Night of Learning (R. Michael and other NEO Rabbis and teachers!)
Fri. 5/29, 6 pm: TBS Shabbat Shavuot Service – we will have a step-up service and we will honor our teachers.
Sat. 6/6: Torah Study – The Book of Ruth – the special megillah for Shavuot
SAVE THE DATE: Fri. 6/12:
– 7 pm: TBS Annual Meeting – Rabbis Michael and Rachel will present highlights and a slide show!
– 7:45 pm TBS Confirmation Service: Come celebrate Jake Mondora, Hayley Cymerman, and Matt Asher!
Sat. 6/20: Torah Study
Fri. 6/26: Shabbat Services