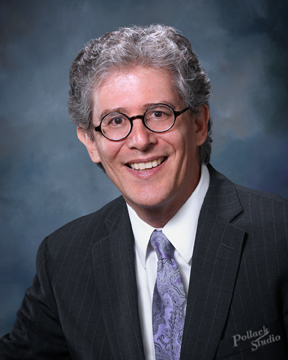 Dear TBS Family and Friends,
This Friday, 6/5, I will be joining Rev. Peter Wiley and Rev. Charlotte Collins Reed for an "Interfaith Vigil for Justice and Peace" at 7 pm at the clock tower in Hudson. The walk will move to each of our houses of worship as we come together to stand for justice and peace. We will meet in masks and will retain social distance. Please join us for this important interfaith event in Hudson. All are welcome!
WITNESSING THE INJUSTICE
We are all swept up by the terrible events surrounding George Floyd's killing at the hands of the Minneapolis Police last week. The recent outbreak of Anti-Semitic violence and shootings last year have sensitized the Jewish community to these types of terrors. We know how valuable it was to have allies in our own Hudson community, and now we can offer up our ally-ship to the African American community. We are all created in the image of God, and we must never be willing to simply stand by the blood of our neighbors.
The Reform movement is encouraging each of its communities to dedicate themselves to becoming anti-racist. How can we address this issue in Hudson, or at TBS? How can we truly become allies in this hour of need? How can we build empathy?
During my prayers at Shavuot, the message I received was that now is a time for both "loving our neighbor" and "becoming responsible" for our neighbors. Love and responsibility must come hand in hand now.
These are dark days for our community and for this country. We can bring light. We can bring empathy. We can bear witness.
CONDOLENCES TO THE HESS FAMILY
TBS sends out its love and condolences to our board member Wendy Hess and her husband Julius. Wendy's mother, Linda Kendall, died this week. Wendy and Julius entered Shivah today, and TBS is providing them with a meal of consolation tonight. Our hearts go out to the Hess family during this challenging time.
ZOOM TORAH STUDY – Sat. 6/6, 9:30 a.m.
Please join us for this wonderful study and a bit of prayer. We have made minyan most Saturdays, so we will add a few prayers and mourner's kaddish.
Join Zoom Meeting
https://us02web.zoom.us/j/81249533237?pwd=OWRPVTNSTno0QXRISEF0Nkd0c01jUT09
Meeting ID: 812 4953 3237
Password: 807082
UPCOMING TBS ZOOM GATHERINGS
Sat. 6/6: Torah Study with Rabbi Michael
SAVE THE DATE – Fri. 6/12:
7:00 pm: TBS Annual Meeting – Rabbis Michael and Rachel will present highlights and a slide show!
7:45 pm: TBS Confirmation Service – Come celebrate Jake Mondora, Hayley Cymerman, and Matt Asher!
Sat. 6/20: Torah Study with Rabbi Michael
Fri. 6/26:
7:00 pm: Zoom Meditation – Welcoming Shabbat
7:30 pm: Zoom Shabbat Services