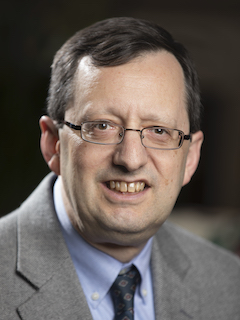 Dear TBS Members,
It's been a tough spring for all of us, as we have been isolated in our homes during this pandemic. During this time, I have been tremendously impressed with the Temple's staff, who have organized online programs to bring Jewish worship, education, and community to the whole congregation. Rabbi Ross has created an online version of our Friday evening service, as well as the Saturday morning Torah study. His special service in memory of the 1970 Kent State shooting was even covered in the Cleveland Jewish News. Education Director Rabbi Rachel Brown and the teachers have provided online instruction to our Religious School students, giving them a knowledge of Judaism as well as preparation for their B'Nai Mitzvot. Cantorial Soloist Robin Selinger has shared her inspirational music with us over the internet.
At this point, we are trying to plan ahead for Rosh Hashanah on September 18-19 and Yom Kippur on September 27-28. This planning is difficult, because we just don't know how bad the pandemic will be in September. We don't know whether the State of Ohio will permit large gatherings at that time. Even if it is permitted, we don't want to do anything that will be dangerous for the health of our members. For that reason, we are tentatively planning to have services in the building for a limited number of socially distanced people, with everyone else watching online. These plans may change, depending on the virus situation.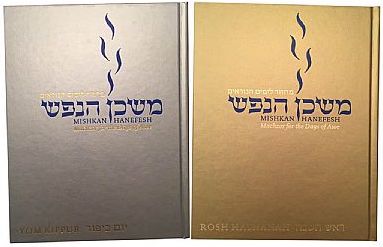 Regardless of whether congregants are in the building or watching online, Rabbi Ross has ambitious plans for a change in the text for the service. Instead of the old prayer book, we will transition to the prayer book Mishkan HaNefesh: Machzor for the Days of Awe, which is published by the CCAR (the national organization of Reform rabbis). This is a much more contemporary book, and Rabbi Ross feels that it will bring new meaning to our service.
This year, the congregation is planning to buy a limited number of the new prayer books for use in the Temple building, as there will only be a limited number of people in the building anyway. If everything goes well, we will buy more of these books for 2021.
You might be wondering: What if I'm watching online? What book will I use?
I'm glad you asked that question! I have three suggestions for you…
Suggestion #1: During the pandemic, the CCAR has generously made online "flip books" available for free. You can view them online now and during the services. The website is https://www.ccarnet.org/publications/hhd/.
Suggestion #2: Some people prefer to download Kindle versions of the prayer books, which can be read using the Kindle app on a computer, tablet, or smartphone. You have to purchase a separate e-book for each of the holy days:
https://www.amazon.com/Mishkan-HaNefesh-Rosh-HaShanah-Machzor-ebook/dp/B01LB8FIYW
https://www.amazon.com/Mishkan-HaNefesh-Kippur-Machzor-Days-ebook/dp/B01LB8FKFE
The price is $9.99 per e-book, so $19.98 for both.
Suggestion #3: Other people prefer to have a nice, old-fashioned printed book. These books on sale now! The regular price is $42 for the two-volume set (for Rosh Hashanah and Yom Kippur). Now they are 25% off, if you order directly from the CCAR website https://www.ccarpress.org/shopping_product_detail.asp?pid=50288. (See Rabbi Ross's message below.) You can buy one set for yourself. You can buy more sets for your family. In future years, you can bring your own book to services in our building. Better yet, in future years, you can donate your book or books to TBS. 🙂
That's the plan so far. For more news as we get closer to Rosh Hashanah, stay tuned to the e-Megillah!
Jonathan Selinger
President