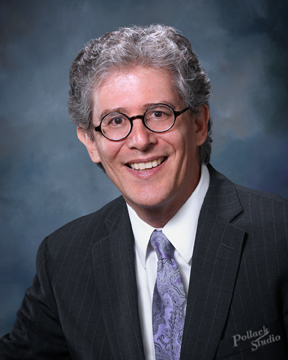 Dear TBS friends and family,
Please join us as we let go of the week and welcome Shabbat this Friday at 7:30 pm! Also, this Sunday at 7 pm is our Virtual Interfaith Service. (Details are below.) All are welcome at these special events to help us prepare for the Thanksgiving holiday.
Zoom Shabbat B'Yachad, Fri. 11/20, 7:30 p.m.
1. Online Siddur flipbook – second book on page – weekday, Shabbat, festivals
https://www.ccarnet.org/publications/resources-repaginated/#
2. Join Zoom Meeting
Next meeting of Rabbi's New Book Group,"Caste," Sun 12/27, 1 pm
We had a wonderful discussion of the opening two sections of Isabel Wilkerson's new book. Please join us on 12/27 when we discuss the third and fourth sections of this intriguing book that explores oppression and hate from an American lens, a Nazi lens, and an Indian lens.
Virtual Interfaith Thanksgiving Service 11/22, 7 pm
I would like to extend a personal invitation to each of you to virtually attend our annual Interfaith Thanksgiving Service this Sunday at 7pm. Many of us are feeling disconnected from our neighbors and broader community these days. This is an opportunity to feel a deeper sense of connection as we all prepare to celebrate Thanksgiving a week from Thursday.
Last year we had an impressive showing from all three communities. We would love to see another strong showing with many of your faces joining us.
Here are the details:
First Congregational Church of Hudson, Christ Church Episcopal, and Temple Beth Shalom invite the community to an online interfaith Thanksgiving service on Sunday, November 22 at 7 p.m. The service will include stories, song, and sacred readings focused on our gratitude for our many blessings. This will be the third year the service has been offered, but the first time it is solely online.
The service will be broadcast on a variety of platforms:
All faith communities' Facebook pages;
FCCH's YouTube Channel (First Congregational Church of Hudson, OH);
Hudson Community Cable Channel 1021.
An online offering will support the Open M Free Medical Clinic, a medical facility dedicated to reducing health disparities and providing patient-centered services to people with limited access to medical care in Summit County. Enrolled patients receive all services, including medications and diabetic supplies, free of charge.
For more information, please visit www.hudsonucc.org, www.christchurchhudson.com, or https://tbshudson.org.
Latkes and Laughter with Deena Nyer Mendlowitz, Sat., 12/12, at 4 PM on Zoom
Join us on Zoom for an hour of latke frying fun! We'll cook, joke around, and end with lighting the candles and tasting out delicious fried foods. You bring:
Latke batter (or other ready-to-be-fried food, or frozen latkes from the supermarket that are ready to be cooked)
Hanukkah menorah
Hanukkah candles
We bring: the fun!
Upcoming TBS Gatherings
Fri. 11/20 & 12/4, 7:30 pm: Zoom Shabbat Service B'yachad
Sun. 11/22, 7pm: Virtual Interfaith Thanksgiving Service