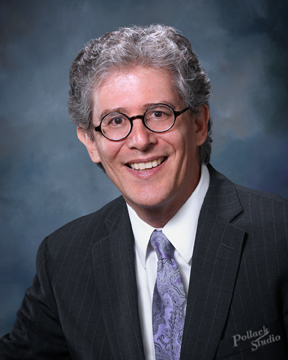 Dear TBS friends and family,
TBS is blessed to have a large number of interfaith families in our community. May our Christian friends and family have a Merry Christmas, and may we all have a renewing, transformative, healthy and happier New Year 2021! Our first Shabbat service in the new year will be Friday, 1/8.
Torah Study this Saturday is postponed due to technical difficulties with my home wifi.
Please join us Sunday, at 1pm for the next session of my book club, "Caste." All are welcome, even if you missed the first session.
EXCITING NEWS! SAVE THE DATE – Sun. 1/17!
I wanted to let each of you know I will be teaching a new, weekly "Judaism 101" course for Temple Beth Shalom, Hudson, this winter on Zoom. This class will meet on Sunday afternoons from 4:30 – 6:00 pm, from January 17 to May 2.
This new course is perfect for:
potential conversion candidates
folks who want to learn about Judaism from an adult perspective and may have paused their Jewish learning as teens
interfaith folks who want to broaden their Jewish knowledge base
The class will be organized like a college survey course with a focus on: Jewish history, holidays, philosophy, and prayer.
Class is limited to 23 Zoom windows. (Couples or families will count as one Zoom window.) So first come, first served.
The course is free for TBS members, and it's $54.00 for non-members.
College students and folks who are dealing with special circumstances will be asked for a donation. There will be 4 inexpensive paperbacks to purchase as part of this course. (Some folks might want to come for a portion of the sessions. I would like to encourage a minimum commitment to half of the sessions. This helps with class continuity.) I would love to chat with you if you are interested in this special offering! Details and syllabus to be announced soon!
Please let me know if you are interested in this class. RSVP – rabbimichaelross@gmail.com
Torah for Our Times postponed for Sat. 12/26 – Technical difficulties
Class resumes on 1/16 at 9:30 am.
Next meeting of Rabbi's New Book Group, "Caste," this Sun 12/27, 1 pm
We had a wonderful discussion of the opening two sections of Isabel Wilkerson's new book. Please join us on 12/27 when we discuss the third and fourth sections of this intriguing book that explores oppression and hate from an American lens, a Nazi lens, and an Indian lens.
Folks who couldn't make the first gathering are welcome to join in for the second session.
Upcoming TBS Gatherings
Sun. 12/27, 1 pm: Rabbi's Book Group, "Caste, part two" – new folks are welcome to join in!
Fri. 1/8 & 1/22, 7:30 pm: Zoom Shabbat Services B'Yachad
Sat. 1/16 & 1/30, 9:30 am: Torah For Our Times
Sun. 1/17, 1/24, & 1/31, 4:30 pm: Judaism 101 – Rabbi Ross' new, weekly class on Zoom